San Diego 4 Christ Outreach: November 16, 11:30am
October 19, 2019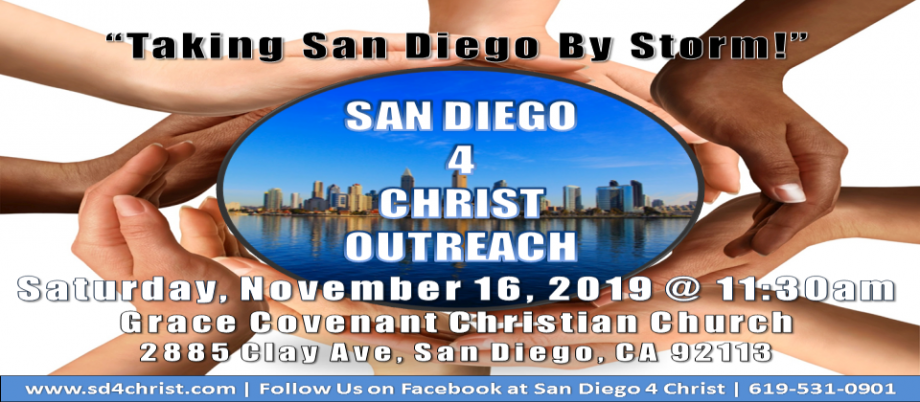 San Diego 4 Christ is a organization of different churches witnessing about Jesus in different neighborhoods around San Diego. Join us in our upcoming location: Fletcher Mall/Walmart Area in El Cajon!

We meet at 11:30am to be prepared to disburse at 12pm. This is a 2 hour outreach event. Please dress comfortably with your San Diego 4 Christ tshirt (or a blue tshirt if you have not purchased one), and bring a hat and a water bottle.

Check out www.sd4christ.com for more details about the organization.
Back