Fit for the Kingdom: September 14, 10:30am
September 2, 2019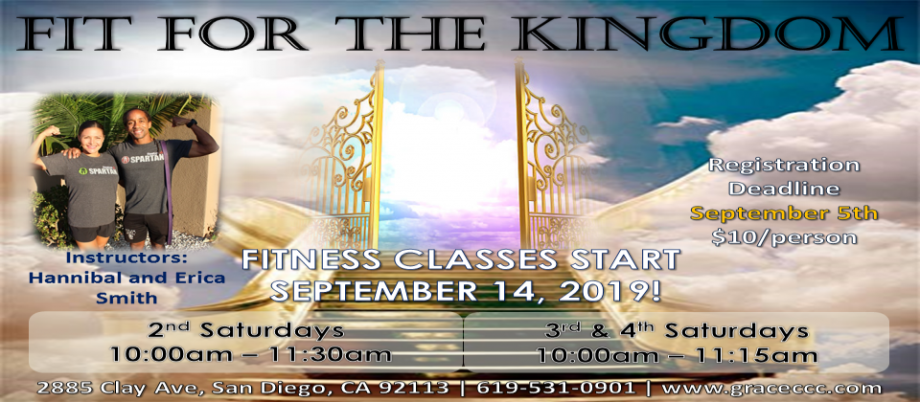 Be frontline fit! Fit for the Kingdom is an exercise class for adults, designed to strengthen you physically and spiritually. Registration is just $10 for the season, and closes September 5th! Come dressed to sweat!

2nd Saturdays 10am-11:30am*
3rd and 4th Saturdays 10:00-11:15

*NOTE: In September, the 2nd Saturday session starts at 10:30am, due to the Home Buyer's Workshop.
Back