1840 Ministry's Next Generation Power Weekend: September 27-29
September 2, 2019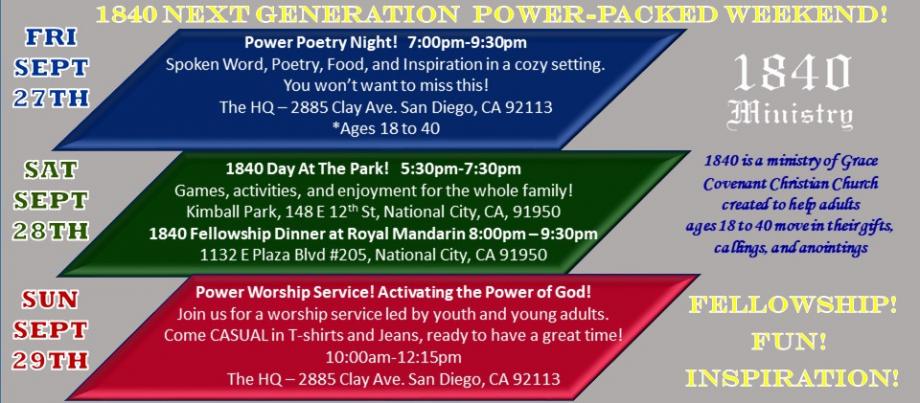 1840 Ministry of Grace Covanant is designed to help adults ages 18 to 40 move in their gifts, callings, and annointings.

Presenting the Next Generation "Power" Weekend. Enjoy a poetry night on Friday, a family-friendly day at the park on Saturday, and the Power Worship Service on Sunday, where the youth and young adults take over the entire service!

See Youth Pastor Victor for involvement in the poetry night!

Each event lasts 2 hours.
Back